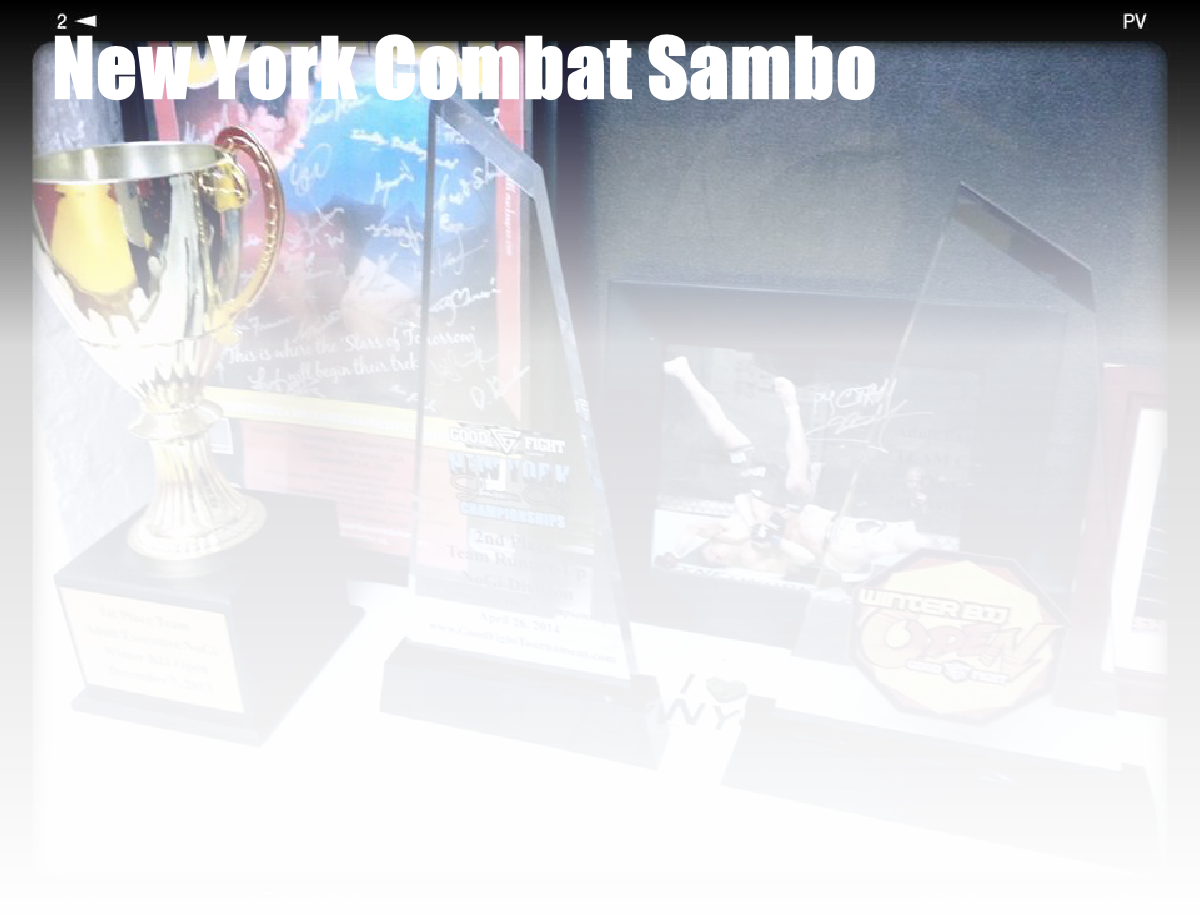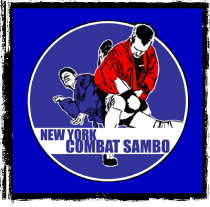 New York Combat Sambo is a division of American Sambo, LLC © 2003-2021 All rights reserved.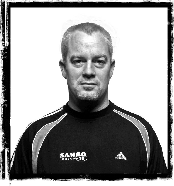 Owner/Head Coach/Stunt Performer
Stephen Koepfer

Stephen is a martial artist and SAG-AFTRA Stunt Performer with black belts in Tae Kwon Do, Judo and a Master of Sport of Russia in Combat Sambo. As head coach of NY Combat Sambo, which he founded in 2003, Stephen has coached his team to multiple national and international combat sport victories. He was a team coach for the 2008 US World Sambo Team (Russia worlds), 2010 US National Sambo Team competing at the British Open, and head coach for the 2015 - 2018 US Combat Wrestling World Teams - bringing home two 1st place (Hungary & USA worlds) and two 2nd place team finishes (Bulgaria & Japan worlds).
Stephen has trained in Russia and Ukraine at such academies as Sambo 70, The FKE Training Center, Suvorov Military Academy, Borec, and Spartak Olympic Training Center.
In demand as a coach, he has taught across the US and abroad. He has counted among his students many military and law enforcement professionals including UN and DOS Diplomatic Security Officers, NYPD, FBI, DEA and NY State Court Officers. He has been a guest instructor at West Point Military Academy, Ft. Campbell, the FKE training facility and the Lowell, Arkansas Police Department.
Since childhood Stephen dreamed of working in the film and television; even attending filmmaking camp in his youth. As he grew older he continued with filmmaking. At first with an old super 8 camera of his father's and later with modern digital technology. After high school, where Stephen focused on visual art, he earned his BFA the School of Visual Arts on a full scholarship, and his Master's Degree from Hofstra University.
Recognized for his martial arts expertise, he began his professional foray into TV in 2007 as a technical adviser for History Channel's "The Human Weapon." Shortly after, he appeared as himself in Travel Channel's "Dhani Tackles the Globe." Most recently he appeared in "Bellator NYC: Countdown to Sonnen vs. Silva." Behind the lense, Stephen has produced several award winning documentaries. As a stunt performer, he has been fortunate enough to work on "John Wick Chapters 2 & 3," "The Blacklist," "The Punisher," "Ray Donovan" and many other productions.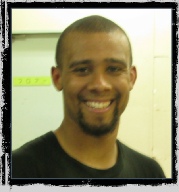 Wrestling/Grappling Coach
Tyga Maclin

Tyga started wrestling in 10th grade at Mt. Vernon High School in Mt. Vernon, NY in 1993. His first year wrestling, he quickly realized that there was more to wrestling than what he saw on T.V. as he finished with a 14-10 record. His second year he quickly turned that around with a 29-3 record, 3 consecutive tournament championships, became divisional champion and became co-captain of the team. He accredits this to the training he received at NY Athletic Club under coach Sonny Greenhalgh (World Freestyle Champion from Iran), Hamid Kermanshah, Florian Ghinea (2x Romanian National Freestyle champion and 2x Division 3 national champion at Montclair State). In his senior year, he posted a 33-2 record, became divisional champion again and finished 2nd in the Section 1 championships.
After graduating high school, in the summer of 1996, he competed for the first time in freestyle and Greco-Roman wrestling. He won 3 freestyle tournaments, went 7-0 on the East Coast Wrestling Tour camp where he had one of his most memorable moments defeating a high school Freestyle national champion in Florida. He also qualified for the high school Greco-Roman National championships. He went on to wrestle at Hunter College under coach Bob Guadenzi in 1996. He achieved All-State at the NY State championships in his sophomore year in college. Due to financial and family commitments, he had to stop wrestling for his last two years of college but continued to train at NY Athletic club with many great wrestlers. He wishes to pass his love for wrestling onto others. Tyga began training Combat Sambo under Stephen Koepfer in 2008. In addition, Tyga holds a brown belt in BJJ under Marcello Garcia. He is the 2008 - 2009 North American Freestyle Sambo Champion (74kg).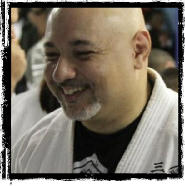 Sambo/Judo Coach
Alexius "Stealth" Phoenix

Alexius, who works as a senior court officer at the NYS Federal Court, has been training at NY Combat Sambo since 2007. In addition, he holds a Shodan in Judo and Japanese JuJitsu. Alexius' competitive record is a long and accomplished one including a Bronze Medal (Judo) at the 2011 World Police & Fireman's Games. He has placed in numerous other events including the Good Fight, World MMA Expo Takedown Tournament, Ultimate Sambo Submission Showdown, North American Freestyle Sambo Championships, and Canadian Freestyle Sambo Open.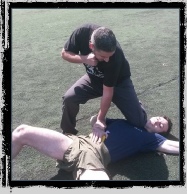 Combat Sambo/Krav Maga Coach/Stunt Performer
Paul Varacchi

Paul Varacchi is a SAG-AFTRA Stunt Performer and certified Krav Maga Instructor; the only American certified by Professor Itay Gil of Protect Israeli Security Systems and the Director-in-Charge of Intelligence, Counter-Terrorism and Homeland Security Studies at Hebrew University. In addition to representing Protect Security in New York, Paul is the owner and head instructor of Flow Krav Maga, Assistant Combat Sambo Instructor at NY Combat Sambo and a Certified Freestyle Sambo Official. Paul is also a graduate of Douglas Crosby's Fighting for Film workshop and has a life-long love of movies and stunts.
Born in NYC in 1978, Paul has called many places home before returning back to this city that he loves. After studying International Hotel and Restaurant Management at Johnson & Wales Paul moved out West, which became the birthplace of Paul's 20 year long career as a chef. After returning to NYC, Paul worked in many esteemed restaurants, including the Spotted Pig.
It was through a coworker at the Spotted Pig that Paul met Riley Bobycomb, World-Class Grappler who would become Paul's sambo and mixed martial arts coach for six years. It was through Riley that Paul got to know Stephen Keopfer (Reily's teacher). Coincidentally it was the very show Stephen worked on, Human Weapon, which introduced Paul to Itay Gil. After years of intense training, Paul received his Krav Maga Instructor Certification from Itay Gil. This did not come without its challenges, including a ruptured Achilles tendon. Not one easily deterred, Paul continued the brutal course of study. He left Israel with an Associate Instructor 's certificate and a date with a surgeon. Paul received his full certification after another year of training, including his final exam in Jerusalem. While in Israel, Paul also completed a week long training course with Haim Gidon, Grand Master of the IKMA (Israeli Krav Maga Association).
Sambo Coach
Victor Severin

Victor began training at New York Combat Sambo in 2012. Since beginning his competitive career in 2014, he has achieved many accolades including Gold Medal - Arnold Classic Sambo Championship (2017 & 2018), Gold Medal - AMMO Sambo Open (2018), Gold Medal - Good Fight Winter Open Submission Only (2015), Silver Medal - USA Sambo National Championships (2018), Silver Medal - North American Freestyle Sambo Championships (2015), Silver Medal - Virginia Freestyle Sambo Open (2015), Silver Medal - Arnold Classic Sambo Championship (2015), and a Silver Medal - Shuai Jiao US Open (2014). In 2017, Victor joined the staff at NYCS as an apprentice Sambo coach.